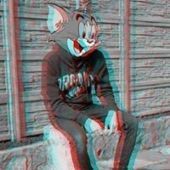 как мне сделать чтоб двери было автоматичискими чтоб каждый раз не нажимать ALT
Asked by Richard_Rocland ,

Question
12 answers to this question
This topic is now closed to further replies.
Recently Browsing

0 members

No registered users viewing this page.

Similar Content

By

dev.bogatyrev

Всем доброва дня/вечера/ночи. 
Меня зовут Александр. Я в поиске человека/команды для создания своего проекта(RP режим).
Сразу проговорю, что нужен человек готовый вложится, ровно так же как и я. 
Ищу единомышленника/ов, который горит желанием и своей идеей, который готов прилагать максимум усилии для его создания, развития и поддержания.
Если предложение заинтересовало, то буду рад увидеть вас у себя в сообщениях в ТГ/Дискорд (также все подробности обсуждаю там)
p.s Просьба опытных форумчан и простых обитателей не писать и не присылать сообщения по типу: сампа уже нет, мамкины бизнесмены и тд. Оставьте своего мнение при себе и листайте форум дальше. Спасибо за понимание:).
 
Для связи:
ТГ: @starkycs
Дискорд: buddy_johnson
 
Пишите, пожалуйста, только те, которые имеют все то, что описал выше.
 
Спасибо всем за внимание!


By

Артем Гудков

Есть 5 уровней как по мне это очень мало подскажите как добавить новые уровни желательно расширить до 12. Мод Advance RP Lime.