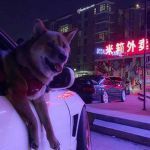 Error 021 ; 017 ; 017 Ошибки
Asked by F1re ,

Question
Лучший ответ
new carid = GetPlayerVehicleID(playerid), Float:X, Float:Y, Float:Z; GetVehicleVelocity(carid, X, Y, Z); SetVehicleVelocity(carid, 2*X, 2*Y, 2*Z);  
2 answers to this question
This topic is now closed to further replies.
Recently Browsing

0 members

No registered users viewing this page.

Similar Content

By

Раксон Фаркрай

Не могу понять как поставить автосалоны RASTAMAN https://pawno-rus.ru/files/file/87-2-avtosalona-bmw-i-mercedes/?